Fightboard¶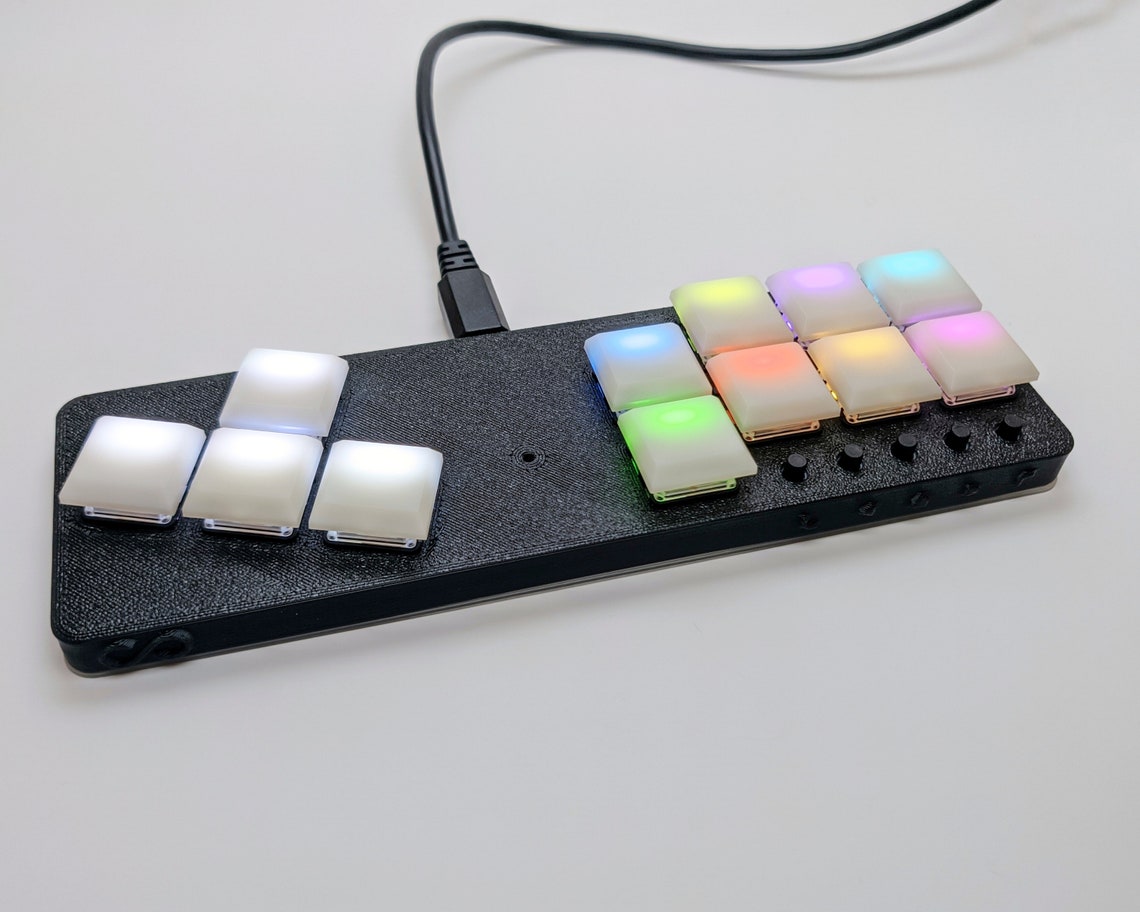 Have you ever been frustrated with fightsticks? Do you want something to use on your desk that isn't a massive box you have to put away somewhere when you're not using it? Do you prefer the natural spacing of a keyboard over the finger-stretching traditional arcade buttons? Maybe you want something that you can easily use on-the-go. The Fightboard aims to solve all of those problems.
MX vs LP¶
There are two different versions of the LP for two different types of switches. The Fightboard MX uses Cherry MX compatible switches which gives it the advantage of broader compatibility since there are more MX switches and keycaps on the market. The Fightboard LP uses Kailh Choc switches, which allows it to be lower profile for improved ergonomics. There is still a selection available for Kailh Choc switches, so you can choose between clicky, tactile, and linear, but Kailh is the only company making these switches.
Firmware¶
As of 7/6/21, a newer version of the Fightboard was released, which will be referred to in this section as the Fightboard V2. Since the V2 was released after firmware version 1.4, that is the earliest firmware version available (though I don't recommend you use earlier firmware versions anwyay.) Read the readme in the zip for installation instructions.
There is also an alternative firmware written by Jason Skuby/FeralAI that brings native compatiblity with the Nintendo switch, but is missing features like remapping and custom LED colors. Since the V2 uses different LEDs, I've made a fork of the code specific to the V2, but any feature requests or bug reports should be made to the original author's github.
Compatibility¶
The Fightboard is only compatible with PC out of the box, but can be made compatible with the adapters listed below (and the Switch with the firmware above.)
| System | Compatible | Link |
| --- | --- | --- |
| PC | Yes | No adapter needed |
| Switch | Yes | See above for alternative firmware or Brook Wingman (Switch)/ Mayflash |
| Xbox One | Yes | |
| PS4 | Yes | |
| PS5 | Partial | Only compatible with PS4 games using the PS4 adapter linked above. |
| Xbox 360 | No | Not compatible |